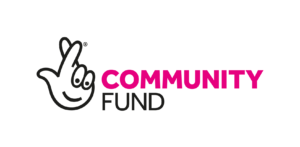 THE NATIONAL LOTTERY COMMUNITY FUND
 Supports Us to Support You!
"Thanks to National Lottery players, our new funding from the National Lottery Community Fund will enable us to support our Croydon residents through our project. We aim to help people cope with stress and improve resilience to make beneficiaries feel mentally healthier, increase confidence, and feel embedded into a stronger community. As well as gaining skills relevant for work and within their chosen career, while supporting local economic growth by forging stronger links between residents, skills providers and employers, thereby helping to reduce inequality."
Call Us Today to Join our programme!
07988 861 851
We are running a series of workshops and courses and are confident you will benefit from this programme. 
Our specialist Essential Life Skills combines wellbeing, budgeting, numeracy, employability and soft skills such as confidence and teamwork. 
| | |
| --- | --- |
| | See how the National Lottery Community Fund supports young entrepreneur Kayden Faria in fulfilling his goals! |
Download here for our Ways To Make Money As A Teenager GUIDE!
---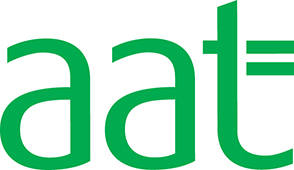 You can undertake the AAT qualifications, which have proven helpful for individuals who want to secure employment or work from home doing accounts for other individuals/businesses; working from home provides flexibility for mothers/carers or those with additional commitments. 
It is not just banks and accountancy firms that need people with financial skills; all businesses have an accounting or finance function, as running any business requires some level of financial knowledge.  
With finance knowledge, there are transferable skills that can complement a variety of jobs, including business personnel, retail, customer service, self-employed professions, and many more, as many occupations need knowledge on how to manage money.  
Our overall aims includ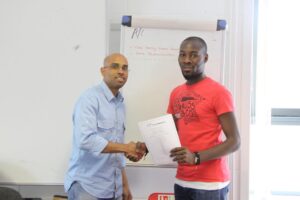 e:
Assist in reducing some wellbeing issues caused by stress-related illnesses, i.e. depression and low self-esteem.
Change attitudes towards financial views within society and assist individuals in staying in employment.
Empower individuals and local communities by enabling them with the skills and knowledge to assist them in resolving financial challenges.
---

BUILD YOUR FUTURE!
Our Build your Future project penetrates the Croydon community's heart. Working with the Tamil community's women is building a better future for themselves and their families. A win, win for all!

Thank you to the National Lottery players for enabling us to reach those who need support through our funding from the National Lottery Community fund.
Contact us now, and we will help you to build your future!
Future Entrepreneurs! Whether you are seeking employment or want to start your own business, our Build Your Future project will give you the skills and, most notably, the opportunity to achieve your goals.
Join today and get the training you need to Build your future!
Here are some of our clients' test-trading at the Croydon Carnival of Cultures 2022! You can be there next year, 2023!